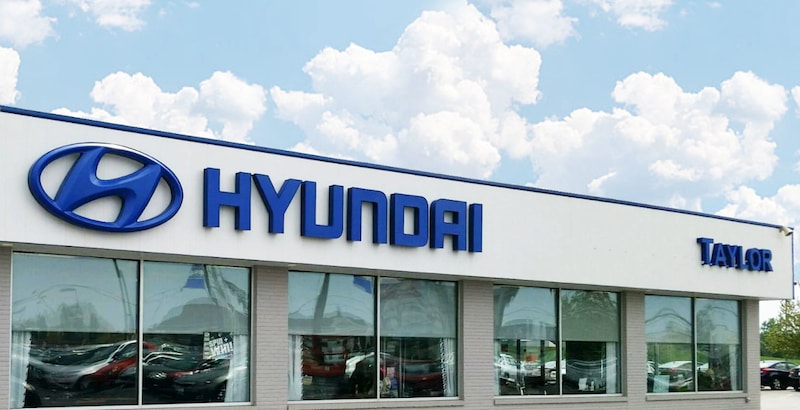 Cars, unfortunately, break down sometimes. Good cars, like the new Hyundai models at our Upper Sandusky area Hyundai dealer, break down less often than most. But at some point or another, almost every car will need some sort of repair--or, in the very least, routine maintenance to help defend against the possibility of future problems.
At Taylor Hyundai of Findlay, we stand by the cars we sell just like Hyundai stands by the cars they build. We're pleased to have served Upper Sandusky area drivers for four decades, and to always ensure that our customers' vehicles are running as smoothly and safely as they should.
That's why our Upper Sandusky area Hyundai dealer doesn't just sell cars. We also offer a top-notch, convenient service department staffed by experienced, licensed mechanics ready to work on your vehicle.
Don't trust just anyone with your Hyundai vehicle. Our certified dealership uses only genuine OEM parts, which are not only high-quality, but also compliant with your Hyundai's manufacturer warranty. Speaking of that Hyundai warranty, it's the best in the business: fiver years, 100,000 miles, with five years of Hyundai Roadside Assistance included. And our parts department isn't limited to just necessary mechanical bits. We also carry great, authentic accessories to spice up your driving experience.
Hyundai Parts and Service Specials Near Upper Sandusky
With periodic parts offers and service specials, also, we can offer you great low prices on necessary repairs, routine maintenance, or desired upgrades. From tires to break service, new floor mats to transmission work, our parts and service departments have you covered.
So no matter your needs, we're here to meet them. You can reach out online if you have any questions, and an experienced member of our service department will be glad to get back to you in a timely manner. And when you're ready to schedule service, you can do so from the comfort of your couch with our online service scheduling tool.