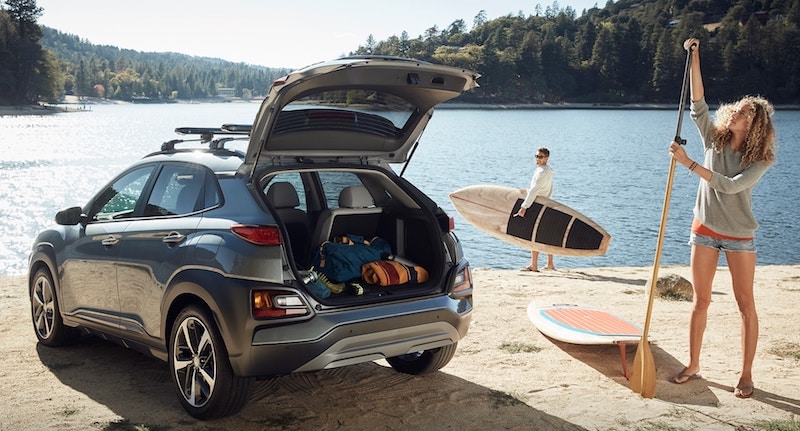 Soon, the birds will be chirping, the trees will be green, and the open road will be calling. But winter isn't an easy time for your vehicle, and before you make big spring and summer driving plans, take some advice from our Toledo area Hyundai dealer and service center.
Clean Your Car
Toledo has treated your car rough all winter. It's snowed, the roads have frozen, you've driven over miles and miles of rough, gravel and salt-covered roads. But, vehicles rejoice: That's all over now. Time to give your car the thorough washing it deserves, and then slather on a nice layer of car wax to keep it gleaming and safe from corrosion until the dark days of winter return.
Get it Checked Out
That rough ride doesn't just apply to the exterior. Cold and sloppy weather can be trying on your engine and suspension, so make sure to get any rumbles, belt squeals, rough idles, or creaky suspension noises checked out before gearing up for any big spring or summer road trip. If anything seems serious, schedule a service appointment. The mechanical issues a car develops in the winter cold can turn into nightmares once they're exposed to the summer heat, and you want to get ahead of any potential problems before they cut your road trip short.
Adjust Tire Pressure
The same way you should check your tire pressure when the weather gets colder, you should do it again when things start to heat up. For every 10 degree temperature increase, your tire pressure will go up about one PSI, so a rapid warm-up could result in a stiff ride at best and an increased risk of a blowout at worst. Make sure your tires are at the level recommended in your owner's manual.
Have Look at Your Wipers
Another automotive element impacted by changing temperatures are your wiper blades. The fine rubber surfaces can crack after thawing from the long Ohio freeze, and you don't want to be driving around with busted windshield wipers once the spring rain and summer thunderstorms start to come down.
Summer Car Service Near Toledo
If you find any issues have cropped up over winter, it's best to address them right away--and the best place to do that is at our Toledo area service center. We can check out your car and make sure it's roadworthy for the months ahead, and if it needs new tires or official manufacturer parts, we're happy to supply the highest quality. And we even have periodic service specials to help you get a great deal on needed maintenance. Schedule a visit today!