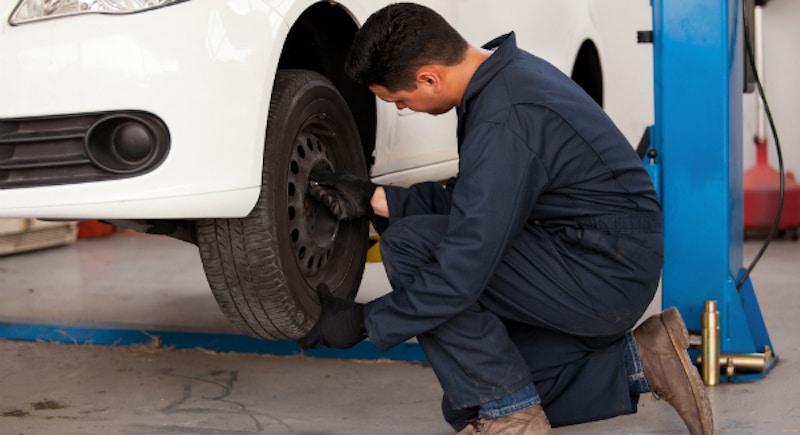 At our Findlay Hyundai service center, we take your safety very seriously, so we want you to be able to tell when it's time for new tires. Tires are the only point of contact with the road, making it important to stay on top of their upkeep and replace them if necessary. We put together a few things for you to look for to know it's time to get new tires.
Bald Tire Tread
The most obvious sign of tires that need replacement is the tread wearing down to the point that the tires are bald. Driving on bald tires decreases your car's handling ability and ability to accelerate, and makes driving on adverse road conditions nearly impossible. If you can put a penny into your tires tread and you can see the top of Lincoln's head, it's time to get new tires.
Your Car Is Shaking
While it's common for your car to shake on poorly paved roads, it could be a sign that there's a problem with the interior of your tire if it's constantly shaking, even on pristine highways. Our experts will be able to tell if it's just an alignment issue or a bigger issue that requires a tire replacement.
Cracked Sidewalls
Damaged tires are especially unsafe for driving. Sidewalls naturally get worn down over time due to rain and ice, and poor alignment can cause harm to them as well. This type of damage makes your car more prone to a blowout, which can easily cause a dangerous accident.
For Findlay drivers that want to do everything they can to keep their tires going long and strong, we offer comprehensive Hyundai service coupons, like TaylorCare, which saves you money on three oil changes, three tire rotations, and three car washes.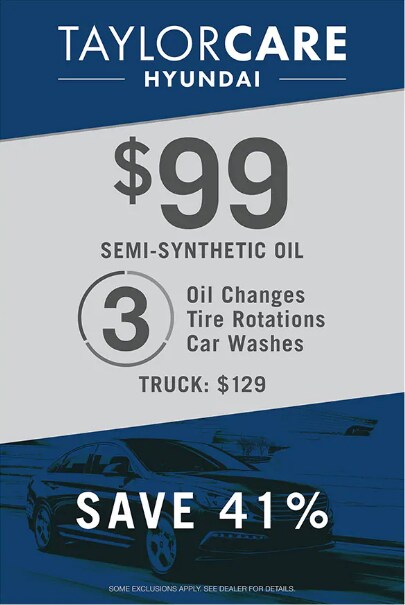 Contact us today with any questions for our certified technicians about the health of your tires or about our service specials. We're looking forward to hearing from you!